Graduate from Healing Arts Institute 2002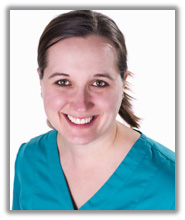 In 2002 I ventured into the world of massage looking for a way to make people feel better. I received my first massage when I was a teenager playing competitive fast pitch softball. I found that deep tissue massage was very beneficial to my health and increased my performance. Once I was no longer playing softball I found that massage was still helpful to my everyday well being.
Since I graduated in May 2002 I started practicing part time in a chiropractic office. In the chiropractic office I was able to really work with clients and there every day tension or structural issues. Now on my own I am able to work with all my clients in the way it benefits them the most, customizing the massage to fit their needs. I found that massage was a great fit for my goal of helping others.
State of Colorado License #3419

© Copyright 2020 Nicole Salmon LMT. All rights reserved.